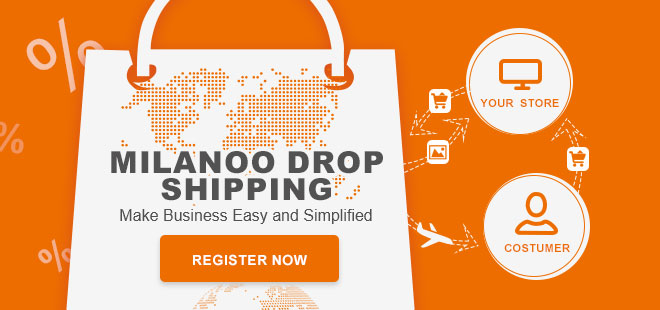 Registration

Authorization

Orders

Marketing & Success
Procedures

- Click Join Free Now
- Fill the registration information;
- Finish e-mail verification;
- Step into Authorization

*

Frequently-used e-mail address is required.

Qualifications

- Over 18 years old;
- Running a store/on-line store at present;
Procedures

- Upload your Identity Card or Passport to Register Info under Account Settings;
- Finish your Account Info and Register Info under Account Settings;

*

You will get an email to inform you about your distributor membership within 2 business days after you pass through our distributor evaluation.
Place The Orders

- Browse or search products under ProductList;
- Click "View" and jump to item page;
- Click "Add to My Bag";
- Check the item in your bag and then Click "Settle";
- Finish your shipping information and then Confirm Order;
- Click "Place Order" at the bottom of page.
- Find the order you just placed under My Orders-Awaiting Payment;
- Make payment for the order you need.
Need Pictures without Watermark to Marketing On-line

- Browse under Product List;
- Check products you need and Add them to My Favorite by clicking Favorites;
- Download product data under My Favorite.

*

The volume of "My Favorite" is limited and you are not allowed to remove item you added. However, the volume will grow along with your business developing.
Drp.milanoo.com is a leading online wholesaler from China.
We integrate more than 300 suppliers on drp.milanoo.com.
We specialize in providing drop shippers and wholesalers of all kinds with professional service and hundreds of items at lowest possible prices.
Start business with drp.milanoo.com and rest easy.
Our Specials

Free to Join
No Minimum Orders
Drop Ship Supporting
Extra Discount on Bulk Orders
Ever-Renewing Fashion Collection
Confidentiality Guaranteed
FAQs: